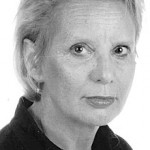 ist Professorin für Sozio- und Psychoakustik, Lärmwahrnehmung und Lärmeffekte. Ihre Forschungsschwerpunkte liegen u. a. auf der Beurteilung von Tranportgeräusch im Verhältnis zu Störung und Lebensqualität, meist im Rahmen von regionaler Verkehrsplanung; Beurteilung und Management von sich verändernden Soundscapes mit Hilfe von Psychoakustik, akustischer Ökologie und Ansätze zur Anpassung des. Menschen an seine Umgebung; Wirkung von Lärm auf sensibilisierte Gruppen; bestimmte akustische Umwelten.
U. a. ist sie Mitglied der Acoustical Society of America, Associated Editor für Noise in JASA, Vorsitz TC Noise –ASA, USA; Vorsitz Technical Committee Noise: Effects and Protection Germany, Product Manager NUNTIUS ACUSTICUS, Mitglied des erweiterten Board EAA Member, Working Group to Community Noise I INCE (International Institute of Noise Control Engineering ), USA.
Sie war Gastprofessorin u. a. bei Laboratoire d'Acoustique Musicale, Paris, Department of Environmental Psychology, Osaka University, Osaka Japan, Institute of Environmental Medicine, Toronto, Canada, Massachusetts Institute of Technology, Boston, MA, RLE, Sensory Communication Group.