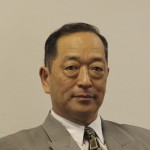 Professor Emeritus, Kyoto University, Japan.
Director of the London Office of Japan Society for the Promotion of Science. Member of Japanese Association for Sound Ecology and Soundscape Association of Japan.
His works are on the field works of acoustic ecology in Kyoto and some other places and on the epidemiology studies of the aircraft noise effects in Okinawa and Narita in Japan. He has recently been involved in the epidemiology study in Thailand and the soundscape study in Laos.
____________________________________________________________________________________
Kozo Hiramatzu is part of the following module of Berlin Sonic Places:
modul II | 14. July 2012