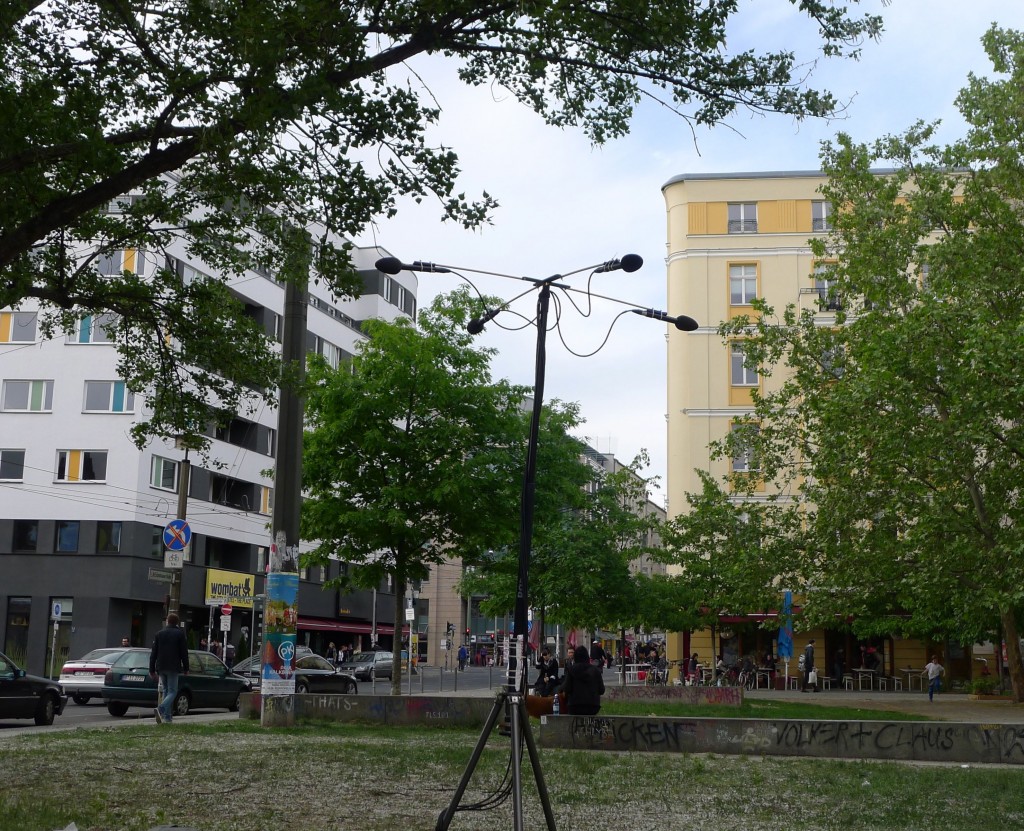 How does gentrification sound like?

In the context of Peter Cusack's "Favourite Sounds Project", Prof. Sam Auinger and his students from the Sound Studies Programme at UdK Berlin are creating projects that deal with the history and the urban changes of two localities in Prenzlauer Berg.
The results are pieces generated at Kollwitzplatz and the southernly Schendelpark which try to confront with historical or distant sound situations or make auditory explorations of habitats of those two places.
Max Baginski, Kyan Bayani, Anna Bogner, Klaus Hamlescher, Guillermo Lares, Martin Lutz
Twenty-four Hours Schendelpark
4-channel sound-installation, Max-patch.
Out of a 24-hours recording, made in the Shendelpark, Berlin, short sections are selected in real time with the aid of a pre-created database and played back according to the recording time. The parameters of the selection and lentgh of the generated audiofile can be changed by the user.
Stereoversion where the lowest level per half hour were selected:
[audio:http://sonic-places.dock-berlin.de/wp-content/uploads/2012/06/24h_schendelpark_min.mp3|titles=24h_schendelpark_min]
____________________________________________________________________________________

modul I | 30. June 2012
____________________________________________________________________________________