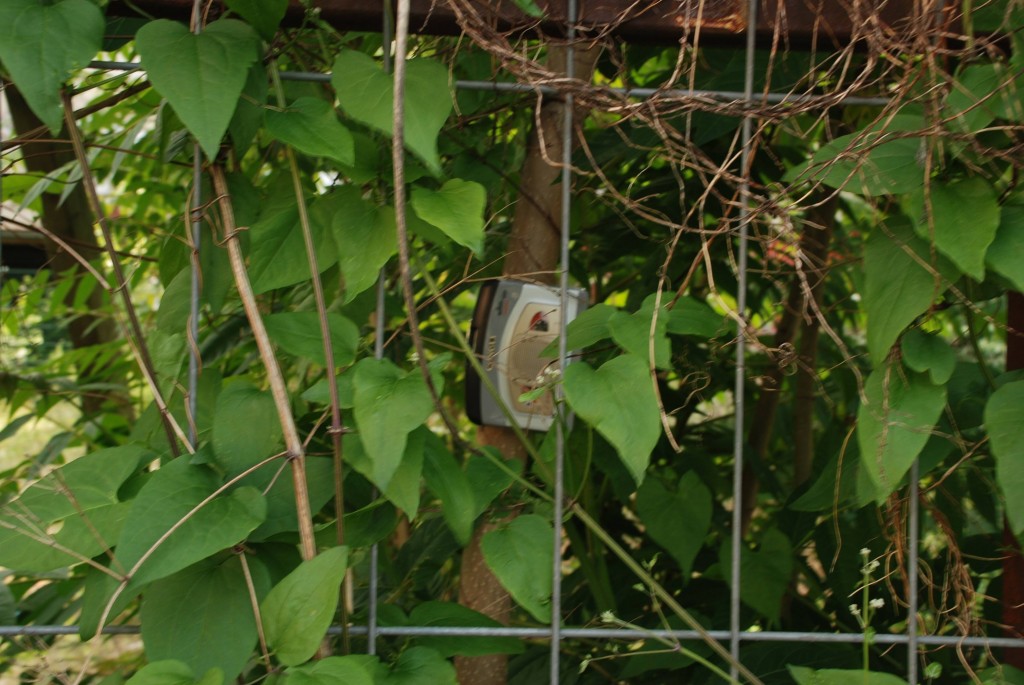 How does gentrification sound like?

In the context of Peter Cusack's "Favourite Sounds Project", Prof. Sam Auinger and his students from the Sound Studies Programme at UdK Berlin are creating projects that deal with the history and the urban changes of two localities in Prenzlauer Berg.
The results are pieces generated at Kollwitzplatz and the southernly Schendelpark which try to confront with historical or distant sound situations or make auditory explorations of habitats of those two places.
Conrad Rodenberg
Lücke am Schendelpark
On the vacant lot at Schendelgasse / Max-Beer-Straße a construction sign shows information about a building project. But nothing much seemed to have happened here in a long time. The site is overgrown with weeds, full of garbage, has obviously fallen into oblivion. A void like this has become a rarity in Berlin-Mitte, an area for which interim usage of  vacant spaces was characteristic in the years after the reunification.
In a performative intervention the vacant site will be filled with everyday noises as well as voices of residents and passers-by, who talk about the acoustic environment of Schendelpark. All this in a fragmented form. Low-tech cassette players with loop tapes will be used. The fragments of the collected sounds and the interview bits, which can be individually put together into small compositions, are being transformed and defused. The distortion and the reduction of the sonic spectrum, the characteristics of the utilized media, provide a certain degree of abstraction, which will be increased and transfered into noise.
performance / June 30th / 5:00 pm – Schendelpark
performers: Conrad Rodenberg, Christian Rodenberg
____________________________________________________________________________________
modul I | 30. June 2012